Diwali Captions : Diwali is one of India's most popular and largest celebrations, and it always brings excitement and a lot of hope. The lockdown days taught us various lessons that we had been missing out on, such as how spending time with family brings a lot of serenity and love into one's life, how homemade food is delicious and healthy, and how valuable it is to catch up on time with one's loved ones. Diwali is a Hindu holiday that celebrates the triumph of light over darkness and the triumph of good over evil. On Diwali, families, friends, and neighbours exchange sweets and gifts at each other's homes. It's a time when families sit together and spend quality time with one another. So this Diwali, share some amazing and heartwarming Diwali captions, wishes, and greetings to your loved ones and make this day even more special for them.
Diwali Wishes 2021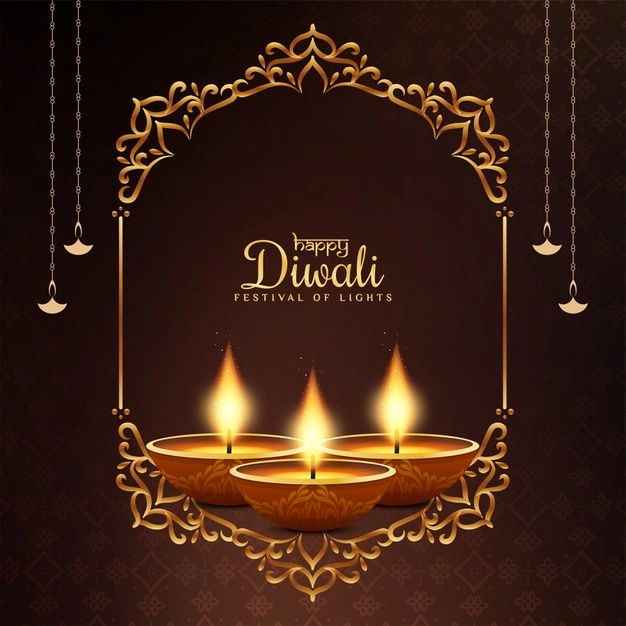 All the lights of the world cannot be compared even to a ray of the inner light of the self. Merge yourself in this light and enjoy the festival of lights.
Warm Diwali wishes for every happiness to you. May the warmth and splendour that are a part of this auspicious occasion, fill your life with happiness and bright cheer, and bring to you joy and prosperity, for the whole year.
Light a lamp of love. Blast a chain of sorrow. Shoot a rocket of prosperity. Fire a flowerpot of happiness. Wish you and your family a sparkling Diwali.
May millions of lamps illuminate your life with joy, prosperity, health and wealth forever. Wishing you and your family a very Happy Diwali.
May the divine light of Diwali spread into your life and bring peace, prosperity, happiness, good health and grand success. Happy Diwali 2021.
Let's celebrate the festival in the true sense by spreading joy and lighting up the world of others. Have a happy, safe, and blessed Diwali!
Have a happy and safe Diwali.
May your Diwali be free from darkness and abundant with light.
Have a fun and festive Diwali!
Hoping your Diwali brings health, wealth, and happiness.
Diwali Wishes With Captions
May your Diwali bring peace and love to your life.
Wishing you an abundance of love and riches this Diwali.
May Diwali burn out your problems and brighten your life.
Wishing you warmth and love this Diwali.
May all of your wishes come true this Diwali.
May Deepavali's light brighten your days this Diwali.
Wishing you a fortuitous year ahead of this Diwali.
May your Diwali be peaceful and prosperous.
Wishing you a bright and joyous Diwali.
May your Diwali be full of fun and good fortune.
May your festival of light celebrations be fun, safe, and spiritual.
Have a blessed Diwali.
May all your dreams come true this Diwali.
May Diwali cast out all the darkness plaguing your life.
Wishing you exponential blessings this Diwali.
Light the candles and may your Diwali be divine!
May light always guide your way this Diwali and all year long.
Wishing you love and laughter this Diwali.
May this year bring smiles as bright as the Diwali lights.
May your Diwali be as sweet as the candy you consume to celebrate it.
Diwali Greetings 2021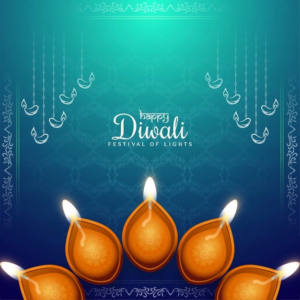 Sweet wishes for Diwali and the rest of the year.
Sending love and light this Diwali and all year long.
May the warmth and brightness of the Diwali lights shine on you all year.
Wishing you warmth, love, and light this Diwali and all year long.
May Diwali bring beautiful new colours into your life.
May Diwali usher in a bright new outlook.
Hope your Diwali is lit!
May Diwali light the way for a year full of wisdom, truth, love, and joy.
May Lakshmi recognize you this year.
Wishing you the sweetest gifts this Diwali.
May the lamps of Diwali glow long into the year for you.
May light triumph over darkness this year.
Praying knowledge triumphs over ignorance this Diwali and the rest of the year.
Wishing you wealth and wisdom this Diwali.
Shubh Deepavali!
This Diwali may forever triumph over evil.
Diwali Captions 2021
May Lakshmi bless you with the wealth to overcome your electric bill after the Diwali lights!
May the Diwali fireworks bring joy and beauty to your life.
Praying the Diwali lights burns out your troubles.
May your life light up like the Diwali fireworks this year.
May this Diwali Light up New Dreams, Fresh Hopes, Undiscovered Avenues, Different Perspectives, Everything Bright & Beautiful, And Fill Your Days with Pleasant Surprises & Moments. Happy Diwali 🙂
Delightful Laddoos, Incandescent Diyas, Whole lot of Smiles and Laughter, A big stock of Masti, Lots of Mithai,  Innumerable Fireworks, Wishing you Fun, Frolic and Endless Celebration!! HAPPY DIWALI 2021….!!!
Warm & elite wishes not only for a special occasion but for today and forever….. Happy Diwali!!
Life with you is like Diwali, So let's promise to be together like this forever. Wish you a very Happy Diwali!
A festival full of sweet childhood memories, a sky full of fireworks, a mouth full of sweets, a house full of diyas and a heart full of joy… Wishing you all a very Happy Diwali 2021!!
May millions of lamps illuminate your life with endless joy, prosperity, health & wealth forever. Wishing you and your family. Happy & Safe Diwali!!
Happiness is in the Air, It's Diwali everywhere, Let's Show Some Love and Care, And Wish Everyone out there…Happy Diwali!!!
Give out children a green future, say NO to fireworks.
On this Auspicious Festival of Lights, May The Glow of Joy, Prosperity, & Happiness Illuminate Your Days In the Year Ahead. HAPPY DIWALI 2021..!!
Diyas are God's way of telling you that there will always be a light to drive away darkness…May the light of diyas spread joy to your life…Happy Diwali 🙂