Dubai is famed for its seemingly infinite shopping opportunities, from picturesque local souks to globally recognized retail complexes. So, we've compiled the definitive Shopping in Dubai to assist shoppers, complete with thorough information on the city's top existing markets and ultra-modern retail complexes.
From cheap shopping in Dubai to shopping for high-end luxury brands, you can explore everything in Dubai. Or you can ask a tour agency to customize a Dubai vacation package for you they will also assist you during your whole Dubai tour and guide you to the best shopping and tourist destinations in Dubai.
Further, this list contains all of the Dubai shopping places and destinations, from which you may select based on your budget.
So, continue reading to see all the city has to offer!
SHOPPING IN DUBAI: SOUKS AND MARKETS TRADITIONAL
Let's begin with the traditional Dubai shopping experience.
Before the advent of giant malls, Dubai featured traditional open-air marketplaces called "souks" by the locals. These souks are brimming with everything imaginable. So, if you are an expert negotiator or like to wander, these souks are well worth visiting and a great place for shopping in Dubai.The Dubai Gold Souk is a must-see destination for customers looking for gold bars, jewelry, and fine gemstones. There are numerous reasons to buy gold in Dubai. But even though you're not in the market for anything, the souk is an excellent site. Moreover, the plethora of boutiques selling exquisite jewelry pieces in Arabic, Italian, and Indian styles may persuade you otherwise.
Gold Souk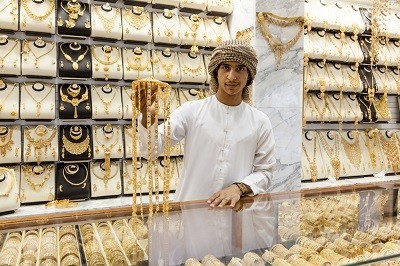 The Old Souk Dubai, also known as the Dubai Textile Souk, is where travelers can enjoy Old shopping. Before the colossal malls, the Old Souk was among the city's most essential marketplaces offering diverse textiles and garments.
Until today, this Old Souk in Bur Dubai's busy district is popular with visitors and residents alike for its selection of traditional and contemporary textiles.
Thinking about what to buy in Dubai? Numerous stores and kiosks offer raw silk, cotton, wool, and cashmere, among other textiles.
Additionally, accessories like hooks, lace, sequins, and zipper are accessible. Along with clothing and textiles, buyers may purchase souvenirs, fragrances, spices, and dried fruits.
Dubai Spice Souk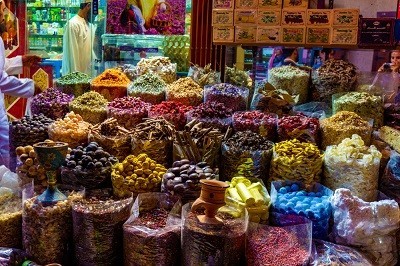 You may get a wide selection of spices from India, Turkey, Pakistan, and other Middle Eastern and Asian nations. The Spice Souk in Dubai sells a variety of spices, dates, dried fruits, and other delicious delicacies. Besides spices, shoppers may buy various clothing, kitchenware, oud, and Arabian fragrances. So, this is an exciting Shopping in Dubai place.The Dubai Spice Souk is just across the street from the Dubai Gold Souk.  The Spice Souk in Dubai is a favorite hangout spot for residents and visitors, and the spices here are sourced from all around the globe.
The Perfume Souk 
The Perfume Souk Dubai is a beautiful souk near the Spice Souk. Additionally, a range of scents is available here, ranging from traditional Arabic fragrances to fashionable modern perfumes, essential oils, and burning incense.
If that isn't enough, the retailers offer bulk purchases at a shockingly low wholesale pricing. However, it is not even the most enjoyable side of exploring
this market! With the guidance of skilled perfumers, you may design your customized scent.
The Ripe Market
The ripe market in Dubai, which is open throughout the winter months, is well- known for its fresh food, fruits, and blossoms. Further, visitors may also delight in snacks and takeout dinners at the market.
The producers sell locally farmed organic vegetables at cheap pricing.  Honey, eggs, gluten-free meals, antiques, fashion items, and jewelry are available.
SHOPPING IN DUBAI: SOME FAMOUS MALLS
Dubai is well-known for its colossal shopping centers. As a result, the following are the city's famed malls for some luxury shopping in Dubai.
The Dubai Mall
The Dubai Mall is the largest shopping mall in the United Arab Emirates. The mall is home to several flagship stores and a solely devoted fashion avenue dedicated to high-end fashion houses. Additionally, the Dubai Mall houses the UAE's first Apple Store. So, shopping in Dubai mall would be one of a kind experience.
The Mall of the Emirates
The Mall of the Emirates is one of Dubai's most popular shopping places and is especially popular with residents of the Al Barsha region.
MOE has approximately 600 locations worldwide, specializing in premium products. Apart from shopping, visitors to the Mall of the Emirates may partake in several exhilarating activities.
The Ibn Battuta Mall
The Ibn Battuta Mall's plethora of brands and outlets make it a crowd-pleaser.
The mall's distinctive architecture is one of its most distinctive characteristics. The retail mall is arranged into groups representing various nations. Apart from shopping, the mall's customers may enjoy the trampoline zone, bowling alley, and other entertainment centers.
SHOPPING IN DUBAI: SHOPPING DISTRICTS
Shopping in Dubai would be incomplete without including the city's Instagrammable shopping districts. So, these Dubai shopping places are:
The BoxPark
The BoxPark in Dubai is a stylish retail zone located in the middle of the lively Al Wasl neighborhood. One of the commercial district's most distinctive characteristics is its brilliantly painted cargo containers.  The vibrant sector is home to a variety of modern fashion labels.
The Beach at JBR
The Beach at JBR is among Dubai's most scenic outdoor retail areas. The Beach's many stores and eateries entice beachgoers for shopping in Dubai.
City Walk Dubai
City Walk Dubai is a top shopping destination. Numerous upscale brands are here at the City Walk. Additionally, some worldwide companies have a notable presence here.
Conclusion
So, are you all ready to satisfy your inner shopping spree? Then what are you waiting for? Book your package and have a unique experience of shopping in Dubai.