Fashion keeps evolving, and so do the accessories that make us look stylish and sophisticated and yet give us a spunky look for those days when you might decide to jump straight to the house party at your friend's place right after a formal meeting with your clients.
Eyeglasses are one of the most prominent fashion accessories because they tend to draw attention immediately, unlike the watch or the bracelet you are wearing. That is because eyeglass frames can accentuate, sharpen, or make a chubby face look leaner depending on the type of frame you are wearing, and that is more than enough to draw people's attention to yourself because suddenly there is something different about your overall look!
So, if you are tired of your boring old glasses and are thinking of switching up your look to stand out, we bring you 5 stylish eyeglasses that will make you the talk of the town when you meet up with your folks next time. 
Black Rectangle Unisex Eyeglasses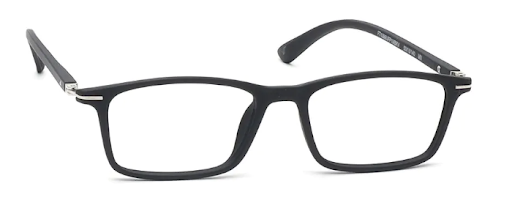 If you are wondering why you should get this one, "it comes in black!" and black never goes out of fashion, making it the perfect eyeglasses to wear to the office or a fun night out with friends. They look perfect on people with an oval, round, or diamond-shaped face. So, if you are a black fan and would prefer a design that never goes out of style, then this one is for you! 
Red Round Unisex Eyeglasses
Round glasses are age-old classics from the 1960′ and 70s, and they are still very much in vogue. From influencers to celebrities, everyone has donned this look at some point. So, if you want to paint the town red with that rockstar look, you get a pair of round eyeglass frames to complete your overall look. If you want to dress for the kill, this is a must-have accessory in your collection.
Black Rectangle Semi-Rimmed Eyeglasses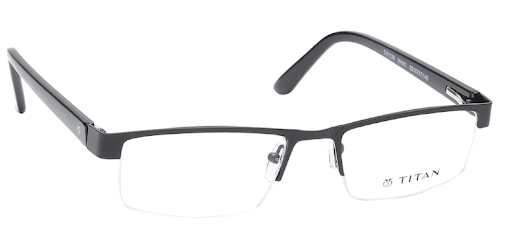 Not a huge fan of rims? Then these semi-rimmed stylish eyeglasses will go great with whatever attire you choose. Be it a pair of casuals or formals, these will blend perfectly to complete that killer look. Moreover, they are sturdy enough to last a long time and make heads roll every time you step out of the house due to the sophisticated vibe that they add to your overall personality. 
Black Wayfarer Rimmed Eyeglasses
People who love biking and driving through the less travelled road fully understand a wanderer's value. It is a classic that has been a favourite since they first came out, and then they never went out of style. So, if you are dying to turn that throttle and drive off to discover new lands, then take this one along for the ride.
Black Aviator Rimless Eyeglasses
First designed for the high-flyers, a.k.a. the pilots to keep their eyes safe while flying; today, the aviator is arguably the most popular stylish eyeglasses loved one. No style reflects the classic look other than a pair of aviators. A perfect fit for almost every face type, if you are someone who values the bold and the classic, then get yourself a pair of aviators and watch others swoon over your newfound look!
Eyeglasses are more than accessories that protect your eyes from the sun's harmful UV rays or those blue rays from your computer screens. They add to your overall personality in more than one way and choosing the right pair of stylish eyeglasses can go a long way in enhancing your looks and your confidence when it is time to step out and make it big in life. So, visit your nearest Titan Eyeplus and Fastrack showroom right away to pick a few styles, and say hello to a new 'YOU'!